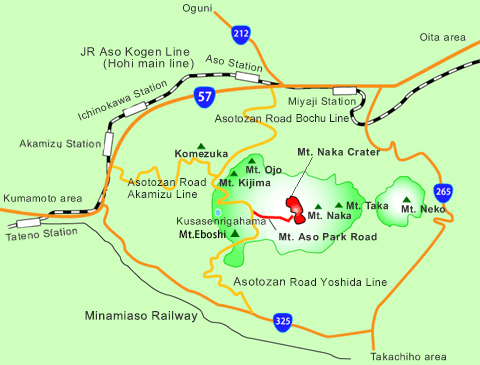 (Click to expand the display)
Cars
◆ From Kumamoto (About 80 minutes from the Kumamoto exit)
Take(Asotozan Road)Bochusen at the Aso Station intersection on Route 57 or Road Yoshida Line Via Route 325.
◆ From Oita (About two hours from Oita City and Beppu)
Asotozan Road Bochusen / Take National Highway 57 and turn left at the Asoekimae intersection.
(C)Copyrights 2008The Aso Volcano Disaster Prevention Council
All rights reserved.